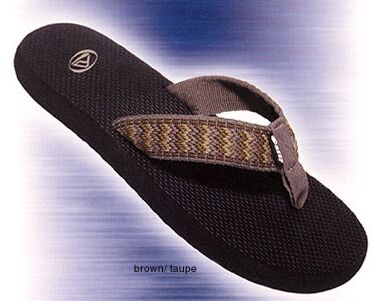 Flip-Flops - My Favourite Footwear
Locals wear them all day, for long walks, for construction work, climb mountains with them while many westerners judge that these poor people don't have the money to buy better shoes.

Having tried all sorts of footwear, I myself am convinced that flip-flops (also called thongs or slippers) are the best choice for most situations in a tropical climate. I go through 2 pairs a year.